Participants of a
Corporate citizen
We fully acknowledge our environmental responsibilities and we strive to take part in these sound ventures in support of durable development. Our responsibilities also apply to the design of new machinery and to the organisational undertaking.

Providing sound, reasoned mowing solutions
NOREMAT works with its clients in their progress in favour of mowing, respectful of the environment.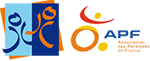 Work-sharing with disabled/handicapped persons
Almost all new rotors used on NOREMAT machines are balanced in a working Help-Centre.

Recycling of the bio-mass
NOREMAT has broadened its range of machines offered to include those designed for the treatment and recycling of the bio-mass: the Valormax range.

Environment friendly mowing head
The new "Tactil" mowing head uses less power and plays its part in the preservation of the bio-diversity. More >>

Use of bio-degradeable oil
The option for our clients to choose bio-degradeable oils from first filling is to be encouraged for all of their machines.

Vehicle-sharing
25% at the head-office vehicle-share daily. A card reader is fitted to an internal server which allows each person access.
Reduction of transports
Noremat selects local suppliers as much as possible to reduce transports. Close relation contributes as well to quality.

Reduction of waste
For packages dispatched to our customers we use exclusively 100% recyclable packaging and have in place a procedure to re-use packing materials.
Management of waste
Paper, wood, printer cartridges, used oil... we have access to specialists for the safe disposal of all of our materials at all of our centres.

Eco-conceived stands
NOREMAT received the top prize for its Eco-conceived stand at the Paris Pollutec Exhibition in 2009.

Eco-designed buildings
Construction in 2008 of 2 regional depots to eco-design regulations.

Okapièces
NOREMAT has created a special workshop for the recycling and re-use of mechanial and hydraulic machine spares.